Please either fill out here online or print and fill out the trip Registration Form and return it to us (with your deposit) as soon as possible. Please read the following Terms and Conditions in their entirety. Note that a completed Registration Form must be submitted for each individual or couple registering for the trip.
By signing the Registration Form you acknowledge and agree to the Terms and Conditions set forth below concerning the November 7-16, 2016, trip to Israel arranged for by Together For Israel of Charlotte, NC and hosted by Take A Stand! Ministries, Inc., of Spanaway, WA. We are very glad you are going with us. Thank you!
I apologize in advance if any of the information here sounds to formal or "legal." Thanks for understanding that we just need to spell everything out as clearly as possible.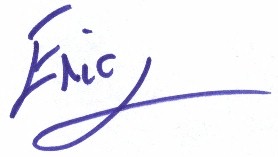 Costs
The cost of "Experience Israel 2018" is just $3,799 (per person, USD) (based on double occupancy) and is priced to include everything (except tips) from New York round trip.
Those wishing to make their own arrangements for air travel can meet us in Tel Aviv and pay just $2499 (plus tips) for the ground portion of the trip.
Please add $720 for single occupancy accommodations while in Israel.
To secure your place, a deposit of $400 per person is required before July 31, 2018. After that date 1/2 of the total due is required (See "Deposits and Reservations" below on this page).
Participants
Participation in this trip is limited to persons whose registration and completed payment have been received by Take A Stand! Ministries. Because of airline ticketing regulations no transfer of participation to any other individuals can be made.
Passports
All individuals on the trip must carry passports valid for at least six months beyond the scheduled date of return to the United States. This means your passport must be valid through at least May 21, 2019. Airlines have the prerogative to deny boarding US flights bound abroad. Passengers denied boarding of planes due to missing or improper documentation will not be the responsibility of Take A Stand! Ministries.
Air Tickets
All participants flying with the group from New York to Tel Aviv are solely responsible for their own travel and accommodations before and after the tour as they travel both to, from, and while in New York City. We encourage you to plan ahead and give yourself plenty of time as we are not responsible for weather delays, domestic airline scheduling issues, or mechanical problems, etc., experienced during your journey both to New York City before the tour and as you leave New York City afterward.
Once full payment has been received for your trip, tickets for your flight to Israel will be emailed to you in plenty of time before our departure. If we do not have an email address for you we will send your air confirmation via postal mail.
Note We are not responsible for the airline (Delta) changing the flight departure time, arrival time or flight number(s). We will communicate to everyone on the trip in the unlikely event that this scenario occurs.
"Ground Only" Participation
Anyone wishing to make their own flight reservations from the United States to Israel are welcome to do so. However, those arrangements must be made traveling both to and from Israel. Also, it is the responsibility of the trip participant to rendezvous with the tour on November 11 in Tel Aviv either at the airport as the trip leaders and other participants arrive from New York or at the Marriott Renaissance Hotel in Tel Aviv, where the group will spend the first night. Any individual ground transportation expenses incurred by those making their own flight arrangements will be the responsibility of the individual.
The cost of the "Ground Only" portion of the trip in Israel is $2499.00, plus $150 tips (USD).
Baggage
Delta Airlines allows passengers flying in the main cabin one free checked bag (maximum 50 lbs/23 kg, 62 inches (or 157 cm) when you total length+width+height). You are allowed one "carry-on" bag and one purse or personal item per person. Your "carry-on" bag must not to exceed 45 linear inches (or 114 cm) in combined length, width and height, including any handles and wheels. For complete baggage information see http://www.delta.com/content/www/en_US/traveling-with-us/baggage.html.
* Please note that Take A Stand! Ministries cannot be held responsible for delay, loss, or damage to baggage. For ideas and tips, please see our list of FAQ's that will be uploaded to the website in the future.
Baggage restrictions do apply to this trip. Due to space limitations in our coach in Israel please limit to one suitcase or "checked bag", one carry-on, and one personal item.
Hotels & Accommodations
We will use three hotels on the tour while in Israel.
- Marriott Renaissance (Tel Aviv)
- The Europa (Tiberius)
- Dan Jerusalem (Jerusalem)

In the event that we are forced to change lodging due to circumstances out of our control, we will endeavor to substitute a hotel of equal or greater quality.

The tour price as listed is sold as "double occupancy." Single rooms for the tour are $720 additional. If a passenger cannot supply a roommate and Take A Stand! Ministries is unable to do so, or your roommate cancels before departure, the passenger will have to pay the supplemental charge of $720.
The tour includes a full breakfast and a full dinner each day while in Israel. Lunches and snacks are not included.

Local transportation in Israel will be by deluxe, air-conditioned, motor coach.
Note In the event that we need to change hotels for any reason, we reserve the right to do so. We do not anticipate this but please understand that it is our utmost intention to provide wonderful accommodations for each traveler while in Israel.
Deposits and Reservations
Your reservation cannot be confirmed until the signed registration form and a total deposit of $400 per person is received by Take A Stand! Ministries. One half of the balance is due no later than August 1, 2018, and the remaining balance is due no later than September 1, 2018. Of course, you may pay the total balance due at any time. However, your booking may be canceled by the tour operator if the monies due by the two due dates of August 1 and September 1 are not paid.
Please make all checks payable to Take A Stand! Ministries and mail to the address at the bottom of this page.
You may use a credit or debit card to make your deposit or to pay for your trip. To do so, please click this link. For your convenience, we accept Visa, MasterCard, Discover, American Express and also PayPal.
*** Please note however that if you use a credit or debit card or PayPal you must add 3% for processing - i.e., for a $400 deposit please make the total $412, etc.
If you prefer to pay with a debit or credit card but do not want to enter your information online please call (214) 289-5244 and we can take the information over the phone instead.
Please don't hesitate to contact us if you need to discuss this or any other issue.
Cancellations and Refunds
In the event that you must cancel your reservation or that payments are not received by specified deadlines, it is the participant's obligation to contact Take A Stand! Ministries in writing to initiate a refund. Refunds are made in accordance with the following schedule:
* $400 per person deposit is completely refundable through July 31, 2018.
The following is the per person
cancellation fee schedule, if notice has been received:
* August 1 thru August 31: 100% refund of all monies paid to date less the original $400 per person deposit.
* September 1 thru September 30: Cancellation fee is $800 per person plus the original $400 per person deposit.
*
No refunds can be made whatsoever after October 1.
Additional Charges
Each traveler is responsible for the following: passport costs; food and beverages not included with regular meals; optional tours and excursions not mentioned in the trip itinerary; accident and baggage insurance; transporting and handling any excess luggage; personal tips you choose to make to guides, drivers and others rendering special services.
Please note that over and above the stated trip costs, we will need to collect $150 from each person traveling toward tips for those who will serve us along the way, such as our guides, hotel staff, driver(s), etc. We want to leave a lasting impression and be a good witness by honoring those who serve us in Israel. Generosity and kindness are surely helpful in preparing hearts to receive the Gospel and our Savior!
Note that each traveler is completely responsible for the purchase of any additional food, souvenirs, personal items, etc., purchased during the trip.
Refunds and Problems
Unused Trips: No refund will be made for any transportation, accommodations or services included in the trip price which you, by your choice, do not use.
We regret we cannot be held responsible for missed connections due to weather or mechanical problems. We strongly recommend that you give yourself plenty of extra time for connections and that you purchase trip insurance.
Qualifications
This is a private excursion. Take A Stand! Ministries reserves the right to decline, reject, or retain any prospective participant in this trip at any time for any reason. The air carrier, group operators, and Take A Stand! Ministries reserve the right to substitute equipment and properties and to add or delete en route stops at their discretion with or without notice. The hotels, ground operators, and other vendors used by Take A Stand! Ministries reserve the right, in special circumstances, to substitute accommodations and/or transportation of similar or better quality without penalty.
Travelers Who Need Special Assistance
Please be advised that visiting many of the sites in Israel involves considerable walking. We do our best to accommodate every participant but we regret that, due to the nature of the planned itinerary, we cannot guarantee full participation to a member whose physical needs cannot be met.
Optional Trip Activities
Excursion Activities: Trip participants may choose to engage in various activities including, but not limited to, swimming, jogging, water sports, horseback or camel riding, car rental traveling, and other "activities"; participants are hereby notified that these activities may be dangerous and may result in a serious injury and that participation in these activities shall be at the participant's own risk. Take A Stand! Ministries shall not be liable for any injuries sustained by trip participants that are a result of participants engaging in such activities.
Unexpected Changes
Take A Stand! Ministries, Inc., and Together for Israel have contracted with the hotels listed here above to supply accommodations. Occasionally, the accommodation reserved is not available for a variety of reasons (e.g., unexpected maintenance problems or overbooking by the hotel) and a substitute hotel of equal or greater quality is provided. In the event of your hotel standard being substantially downgraded, a refund reflecting the difference in price will be issued. The governing laws of the State of Washington shall prevail and any dispute may be resolved in the City of Spanaway by means of arbitration. The prevailing party of any dispute will be entitled to recoup pertinent legal fees and costs from the other party.
Responsibilities
Take A Stand! Ministries is not responsible for damage, loss, or theft of luggage and/or personal belongings, or for personal injury, accident and/or illness. For your own protection, it is important that you have adequate insurance to cover these possibilities as they are not included in the tour price.
Each participant agrees not to hold Take A Stand! Ministries, inc., or the designated trip leaders liable, in the absence of its own negligence, for any loss, act or omission, whether negligent or otherwise, of any person or company which is to or does provide goods or services for the trip and shall have no liability to the participant for the quality of services or the condition of accommodations or for any transportation delay, including but not limited to liability for inconvenience, additional expense, or any other kind of damage. Take A Stand! Ministries is not responsible for government actions, weather, mechanical breakdowns, war, terrorism, acts of nature (i.e. "Acts of God"), or other circumstances beyond its control. Insurance is readily available that covers these conditions and more.
Trip Insurance
Besides the above, it is highly recommended that you purchase trip interruption and cancellation insurance in the event you are unable to travel on November 9. A variety of travel insurance policies are available from numerous carriers who can be found online.
Under What Circumstances Would the Trip be Canceled?
We will not cancel this trip unless two things occur. The first thing that must happen is that the U.S. State Department issues of traveler's advisory to Israel and the second thing is that our people on the ground in Israel (the tour company) agrees that it is too dangerous.

Unfortunately, because of the perpetual unrest in that region, coupled with the fact that Israel's enemies would love to see the tourism industry in Israel suffer, certain news agencies don't always portray an accurate picture of what is happening on the ground.

Scott Volk, our main U.S. contact and one of the two guides for our trip states: "I have only had to cancel one trip and we were able to reschedule that trip and issue refunds for the ground portion to anyone that had to cancel." Scott reiterated though that the airline portion of the trip is a different story. This is why it's important for those traveling to get traveler's insurance.

Once we purchase the airline tickets, the airline will only issue refunds (or travel credits) if the U.S. State Department has been issued a travelers advisory. Sometimes, the safety issue of traveling to Israel can be very subjective and that is why experience dictates that we use the two criteria I've outlined as the basis for how a trip gets cancelled.

Again, besides the possibility of an individual not being able to travel for personal reasons such as health issues, etc., unforeseen circumstances or unrest in the region is a major reason that I highly recommended travel insurance in the previous point above. Such policies are readily available from numerous carriers.
Medical Insurance
Each participant should be certain that their particular health coverage is in effect overseas, in particular, in Israel. You should carry proof of insurance in the event you need medical attention while in Israel. While Take A Stand! Ministries, Inc., does not endorse any particular insurance company or coverage, there are several modestly priced short term insurance plans available for travelers such as one from Wallach & Company, Inc., of Middleberg, VA (see here).
The most current trip information and and any updated terms and conditions may be viewed and/or downloaded at www.ericbarger.com.

Questions?
Email: experience.israel@ericbarger.com
Phone: (214) 289-5244

Go to:

Take A Stand! Ministries - POB 279 - Spanaway, WA 98387
www.ericbarger.com