| | |
| --- | --- |
| | Eric & Melanie Barger |
Greetings in Christ!
Wow! You blessed me this week with so many great comments about my last email (part one of "The Battle Cry of Praise"). Though we mail our email newsletter to many people (about 3800 are in the database right now) I rarely get much feedback. Due to the glut of unsolicited email (commonly called "SPAM") on the Internet today and the natural reaction of many to just delete everything that's not a "personal email" I guess I sometimes wonder just how many folks are actually reading our letters. The last time I got this much response from a newsletter was the negative emails and accompanying requested to be "unsubscribed" when I last wrote on Harry Potter. (By the way, I'll probably be emailing you something on Harry Potter in the near future as I am working on some new research right now.)
Two comments about this topic came this week from pastors.
Pastor B.S. said: "These are truths the Church desperately needs to hear. My people will never think of worship in the same way again after hearing the 'Battle Cry of Praise'!"
Pastor J.T. said: "On a Sunday morning recently Eric Barger presented his message 'The Battle Cry of Praise.' That morning our church experienced the most spiritual service we'd had in months!"
What a blessing it is to hear first hand how God is using the ministry! However, not everybody likes all that we do. I'm not bothered by the negatives and though we dealt with this same line of thinking in an email last year it bears another visit.
I've had a couple of people email me recently who were upset because our emails usually include offers and information about ministry resources that we either recommend or have produced ourselves.
In one recent correspondence I resonded: "I try to incorporate a balance of information and ministry resource items. But the sale of videos and books - valid ministry materials that make a difference in the lives of people - is a large part of our ministry support.
"
This is just one of the avenues we use to support the ministry. Each month we need to raise roughly THREE times the amount of money to support the ministry that it would take for us just to pay our personal expenses.
We are 100% completely funded by those who appreciate the ministry. We have no outside income AT ALL to support our family and ministry. So here is the alternative. If we didn't offer materials, we would be physically sending out 12-15 fund raising letters through the mail each year just asking for donations. It is very costly and time consuming to produce the many ministry resources which we do but at least when we offer books and tapes we put them into the hands of people so that they in turn can minister to others. In the whole scope of things the few dollars an individual spends on a video or book that facilitates someone else coming to Christ or being delivered from destructive attitudes, beliefs or activities is trivial anyway isn't it?
I only wish that every person who criticizes the fund raising and needs expressed by a ministry could live in our shoes and be without a regular "pay check" to depend on as we have been since 1985.
With that said, we've only had one order for the new video/DVD ("The Battle Cry of Praise") in the past few days. Though your orders for materials are indeed important to our support, I encourage you to get it for this is one message that is truly revolutionary.
The principles I teach in "The Battle Cry of Praise" message substancially increased the level of spiritual victory in my life and I know it will do the same for you as well. This presentation was recorded "live" with several hundred of our friends at the great Christian Workers Conference in Spokane, WA last March. This new video or DVD would be an encouragement to those around you who may be oppressed and struggling spiritually.
You can request it through the link at the bottom of this email. I encourage you also to visit our online bookstore and pray about what items there might be life-changing for you or someone you know.
Thanks for your support in 2004. We couldn't do it without you.
Until next time...keep praising His name!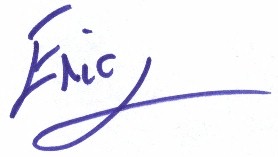 Part two of...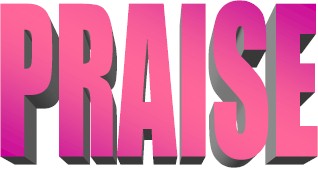 READ PART ONE OF "THE BATTLE CRY OF PRAISE" HERE
Setting the Table for Battle
In II Chronicles 20, we read of Israel facing overwhelming odds as they prepared for battle with three alien armies. In worldly terms, the battle looked as if it was over before it began, with Israel meeting disaster. You've probably been there at some point in your life, with a mountain before you that looked insurmountable. In the case of Israel though, defeat meant at least captivity by their foes and probably death. Greatly outnumbered, the army of Israel appeared to be doomed. In the natural, things looked bad, but all things are possible with God.
The night before the battle, God's Spirit came upon the Levite Jahaziel with a great word of prophesy.
...Hearken ye, all Judah, and ye inhabitants of Jerusalem, and thou king Jehoshaphat, Thus saith the LORD unto you, Be not afraid nor dismayed by reason of this great multitude; for the battle is not yours, but God's. Tomorrow go ye down against them: behold, they come up by the cliff of Ziz; and ye shall find them at the end of the brook, before the wilderness of Jeruel. Ye shall not need to fight in this battle: set yourselves, stand ye still, and see the salvation of the LORD with you, O Judah and Jerusalem: fear not, nor be dismayed; tomorrow go out against them: for the LORD will be with you.
—II Chronicles 20:15–17
This is exactly the kind of word we want from the Lord when facing the impossible, isn't it? The passage says that Jehoshaphat and all of Israel worshiped the Lord, some probably kneeling, some bowing, and some lying prostrate before Him. We also see here that being led by the Levites, some stood and praised God "with a loud voice!" (When the chips are down, even the most conservative worshipers just may shout to the Lord!)
The next morning, Jehoshaphat appointed "singers unto the Lord" to go out before the army to worship the Lord. It was then that the Lord set ambushes against their enemies! As God's people worshiped and sang, the enemy armies slew each other! This is a picture or "type" of what can happen in the spirit realm during Spiritual Warfare. Wow! We don't have to paint much more of a picture than that to demonstrate the victory available to us Christians when we honestly and earnestly give praise to God in song! Worship sets the table for victory! These people were in a very serious life-threatening situation. There was no pretense in their praise. It was honest and without reservation. And true to His word, God inhabited the praise of His people!
Scripture in II Chronicles 20 goes on to say that Jehoshaphat and the Israelites took great loads of treasure, jewels, and other spoil and returned to Jerusalem the same way they had gone to battle–worshiping with psalteries, harps and trumpets!
Verse 29 says that "the fear of God" was on all the countries surrounding Israel and that there were peace and safety during Jehoshaphat's reign! Could it be that peace, safety and provision are attainable for those who worship God in spirit and in truth?
To Praise or not to Praise?
Too often we see people concentrating on how they feel during worship. Some saints seem to enter a worship service waiting on God to miraculously touch them before they begin to sing and enter into the flow of the service. They seem to be waiting on the worship leader and musicians to play just the right song that touches their feelings. May we say that whether we feel like it or not, we are commanded to worship God. Church, we need to enter in and concentrate on Him, allowing how we feel (be it good or mediocre) to become secondary. Often we may not feel anything as we begin to sing and praise the Lord but as we do so, His Spirit comes and meets us, filling our hearts with His joy as we express our devotion to Him. And let us not forget the biblical examples we have, which tell us music is indeed an integral part of the battle in the spirit. Perhaps we could say that it may indeed be a dangerous thing to just stand around week in and week out while a corporate worship service is going on. Would any worshiper have done that in the wilderness of Tekoa (II Chronicles 20)?
We do recognize the excesses within the body of Christ, as some in the church seem to actually "worship" worship itself, by using mere human effort to work themselves into a state of "spirituality." It is also troublesome that in some corners of Christianity, the preaching of the Word and the ministry of the saints have been neglected to some extent because of the overemphasis on musical presentation. Still, while we're more concerned with the spiritual lack apparent in those who never enter into worship than those who are perhaps on the opposite extreme, it is essential that the church understand the paramount importance of personal and especially corporate worship. Here's why.
The Unseen Reason for Praise
As we study and learn what the Word of God says about worship, it is clear that while we are lifting praise and worship to Heaven, there is a second unseen benefit taking place.
As we read the Scripture and in particular see the Old Testament "types" about how music and worship were used, it reveals to us that New Testament worship is indeed a weapon of Spiritual Warfare. Just as the application and appropriation of the blood of the Lamb covers and protects us today, our understanding of what is taking place in the spirit realm as we praise God is integral to our victory as well. It could be said that the Christian—who knows the havoc that his or her worship to God is also wreaking on the powers of darkness in that general locale—will endeavor to worship God with all the more vigor! In fact, it is the glory of the saints to inflict damage on the Devil and his workers!
In Psalm 149, we see a terrific picture of both the purpose and priorities of worship.
1 Praise ye the LORD. Sing unto the LORD a new song, and his praise in the congregation of saints.
2 Let Israel rejoice in him that made him: let the children of Zion be joyful in their King.
3 Let them praise his name in the dance: let them sing praises unto him with the timbrel and harp.
4 For the LORD taketh pleasure in his people: he will beautify the meek with salvation.
5 Let the saints be joyful in glory: let them sing aloud upon their beds.
6 Let the high praises of God be in their mouth, and a twoedged sword in their hand;
7 To execute vengeance upon the heathen, and punishments upon the people;
8 To bind their kings with chains, and their nobles with fetters of iron;
9 To execute upon them the judgment written: this honour have all his saints. Praise ye the LORD.
Notice the first five verses portray our foremost obligation in worship—to give God glory. But beginning in verse six, we see the secondary priority come into play—Warfare against the enemy. In reading Old Testament passages, we are to view them through New Testament eyes. Knowing that, and knowing that our battle is not against flesh and blood but against the principalities and powers of Hell, then what we see here is a clear mission for the church today. We are to praise God, taking up the sharp and powerful sword of the Word of God; and through our Scriptural praise, inflict damage on the Devil's kingdom! To proclaim the judgment of Almighty God upon the Devil's forces is an honor; and as one version of the Bible says, it is "the glory of His saints!" Remember this passage the next time you are singing, "there is power, power, wondrous working power in the blood of the lamb!" Not only are you lifting up Jesus and giving Him the glory He is due, but by your commitment to worship, you are punishing, weakening and dethroning demonic beings who have designs on taking more captives around your general area!
If "one puts a thousand to flight and two, ten thousand" (Deuteronomy 32:30), just imagine what damage we could inflict upon the enemy's kingdom in our locale if we joined together in the understanding that our praises weaken the defenses and advancements of the Powers of Darkness!
One more thought: If you've wondered why the usual, historical worship service in churches begins and ends with song, now you know. Just as Jehoshaphat sent the singers and musicians out at the head of the army, and also worshiped God after the battle, we do the same today. This is also reflected in the "Lord's Prayer", in which Jesus taught us how to pray by both beginning (Matthew 6:9b) and ending (Matthew 6:13b) with praise and worship. A solid, vibrant worship service softens the hard soil in the heart to accept the preaching of God's Word and also binds the spiritual forces intent on deterring the will of God.
Praise Your Way to Freedom
"I just don't feel like worshiping God. Things are coming unglued in my life and I have too many troubles to deal with." Though a Christian may not ever verbalize these words, it is probably too often the scenario. Let us say that any saint, who is experiencing life's turmoil or spiritual oppression, is the very person who needs more than anyone else to begin to praise God! When the storms of life hit, instead of giving in to the human inclination to declare, "woe is me", and thus drifting into depression and despair, our reaction should be to praise the Lord! Do we praise Him because of the problem? No, we worship Him because He has all of the help and solutions we need in the midst of life's problems. Satan desires for us to depend on human means to overcome the perils of this life. God desires us to look to Him instead. The Devil desires for you to fall into the trap of depression, but God says, "Come unto Me if you are weary and burdened!"
Be careful for nothing; but in every thing by prayer and supplication with thanksgiving let your requests be made known unto God. And the peace of God, which passeth all understanding, shall keep your hearts and minds through Christ Jesus.
—Philippians 4:6–7
If you are looking for real answers to the storms of life, turn to prayer and supplication (worship) as the Scripture exhorts, and receive the peace of God! Why do anything else?
Worry or Worship?
It is an impossibility to honestly lift worship to God and also worry at the same time! That is so extremely freeing that we'll repeat it again! It is impossible to worship and worry at the same time! Worry and worship are mutually exclusive activities. You can't participate in both simultaneously. In the gospel accounts, time and again Jesus told His followers to "take no thought" for things like food and shelter. He was saying, "don't worry." Do you suppose that if you do something that Jesus told us not to do, that in doing so you sin? Of course. Besides, what did worry ever accomplish? Someone once said that worry is like a rocking chair; it's something to do, but it won't get you anywhere! Worry wears us down. Worship lifts us up. Worry embodies Satan's will, while worship of God enthrones Him in our circumstances! If you are under attack and your situation has the aroma of prune soup, remember: Praise breaks the back of Satan's attacks! It may not be an instant solution, but it will certainly be the right action to take! So may we suggest that the next time you are tested and the trials of life seem insurmountable, that you make the volitional choice to turn to God in joyful praise? It is confounding to the enemy and glorifying to God. Plus, it will be a powerful witness to those around you as you walk through the trials with an attitude of praise, giving God the glory for His strength in you.
What Kind of Praise?
O LORD our Lord, how excellent is thy name in all the earth! who hast set thy glory above the heavens.
Out of the mouth of babes and sucklings hast thou ordained strength because of thine enemies, that thou mightest still the enemy and the avenger.
—Psalm 8:1–2
With all the talk in this chapter about praise, it would be good to close with a biblical definition of just what that means. Here in Psalm 8:2, the word "strength" appears in the King James Version. It is the Hebrew word oze (Strong's # 05797). It is interesting to note the English translation Strong's Concordance renders for this word. It means, "force, security, strength, strong, power, boldness, loud, mighty, majesty, praise." These are words which describe the kind of worship God desires. If we go into battle with praise that fits this description flowing from our lips, we are certain to walk in the victory of God while we displace the enemy!
Excerpted from Disarming the Powers of Darkness, Copyright, 2002 Eric Barger & David Benoit
Click here for information on "The Battle Cry of Praise" Video or DVD and the book Disarming the Powers of Darkness
Click here to support this Ministry
Click here to visit our Bookstore
Click here for information on Eric Barger's Take A Stand! Seminars
---
These mailers are sent to SUBSCRIBERS ONLY. If you are receiving this email update and did NOT subscribe to receive our email newsletter and/or do not want to receive future mailers, please kindly send us your request to ebnl@toasthost.com.
If you wish to email Eric Barger personally please do so at eric@ericbarger.com. Thank you!
Copyright, Eric Barger 2004